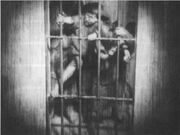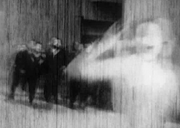 On July 1, 2008, film experts in Berlin announced that a 16 mm reduction negative of the original premiere cut of the film, including almost all the lost scenes, had been discovered in the archives of the Museo del Cine (film museum) in Buenos Aires, Argentina.[22][23] The find was authenticated by film experts working for Die Zeit. Passed around since 1928 from film distributor to private collector to an art foundation, the Metropolis copy arrived at the Museo del Cine, where it stayed undiscovered in their archives. After hearing an anecdote by the cinema club manager – who years before had been surprised by the length when this copy was screened – the museum's curator and the director of the film department of the Museum of Latin American Art reviewed the film and discovered the missing scenes. The print was in poor condition and required considerable restoration before it was re-premiered in February 2010
Ad blocker interference detected!
Wikia is a free-to-use site that makes money from advertising. We have a modified experience for viewers using ad blockers

Wikia is not accessible if you've made further modifications. Remove the custom ad blocker rule(s) and the page will load as expected.